Dynamic Pile Testing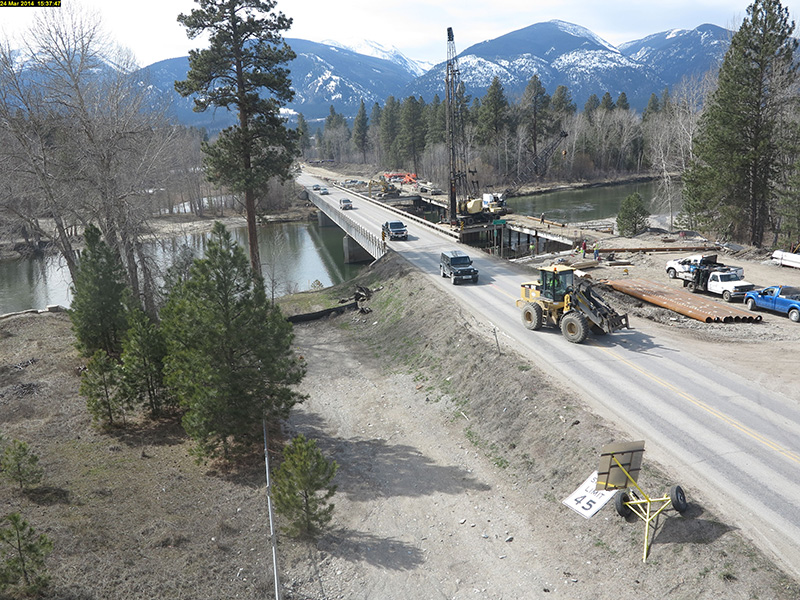 SK Geotechnical is the only geotechnical engineering firm in Montana having engineers capable of performing dynamic pile testing.  We have three engineers with a rank of Advanced on the Dynamic Measurement and Analysis Proficiency Test, registered in Montana, Idaho, Wyoming, and North and South Dakota.  Dynamic pile testing allows owners, engineers, architects, and contractors to economically evaluate pile foundations for:
Bearing capacity
Hammer performance
Driving stresses and criteria
Pile integrity
Dynamic testing provides significant advantages consisting of:
Can be performed on all pile types.
Reduces and/or eliminates expensive static load tests.
Can be performed in real time.
Evaluates time dependent effects on pile capacity (setup/relaxation).
Establishes appropriate driving criteria.
Equipment:
Pile Driving AnalyzerTM PAX with PDA-W software
GRLWEAP for wave equation analysis
CAPWAP for analyzing the PDA data
Additional Pile Consulting Services
SK Geotechnical also provides valuable consulting services for pile foundations during the design phase, consisting of:
Performing geotechnical evaluations to determine the need and type of pile foundations.
Preparation of plans and specifications to avoid disputes during construction.
Perform wave equation analysis on proposed driving systems to evaluate their suitability for the given pile type, capacity, and soil conditions.